Ankit Sharma1, Barkha Singhal*1,2
School of Biotechnology, Gautam Buddha University, Greater Noida (U.P.), India, Pin: 201312
Corresponding Author Email id: barkha@gbu.ac.in, gupta.barkha@gmail.com
Phone: +911202344290, Fax: +911202344205, Mobile: 09871167765
http://orcid.org/0000-0003-0538-662X
Abstract:
The past decade portrayed a quantum leap on various insights on a largely unchartered biosphere inside our body that confers potential health implications and immense complexity. Though, now-a-days the linking of every orders and disorders with gut is a common phenomenon but still myriad of functions need to be explicated that remains mystery till date. Currently the wide exploration is restricted to microbiome (bacterial communities) but variety of inhabiting fungus in our body confers potential role in well being as well as diseased states. The rising trend of utilization of "omics" technologies like metagenomics, transcriptomic, metabolomics plays significant role in exploring this underneath world. The research studies have been rigorously pursued for identifying their role in health as well as propensity of various diseases. However, the complex physiological attributes posit significant challenges for their complete unravelling. Therefore, this article forays about the role of mycobiome in human health and diseases and simultaneously entails about the current research and future perspectives in this field.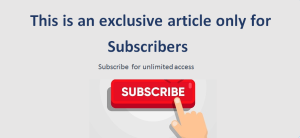 References:
Parfrey, L. W.; Walters, W. A.; Knight, R., Microbial eukaryotes in the human microbiome: ecology, evolution, and future directions. Front Microbiol 2011, 2, 153;
Huttenhower et al., Structure, function and diversity of the healthy human microbiome. Nature 2012, 486, 207.
Qin, J et al., A human gut microbial gene catalogue established by metagenomic sequencing. Nature 2010, 464, 59.
H. W.; et al., The NIH Human Microbiome Project. Genome Res 2009, 19 (12), 2317-2323.
Ghannoum, M. A.; Jurevic, R. J.; Mukherjee, P. K.; Cui, F.; Sikaroodi, M.; Naqvi, A.; Gillevet, P. M., Characterization of the oral fungal microbiome (mycobiome) in healthy individuals. PLoS Pathog 2010, 6 (1), e1000713-e1000713.
Reiss, E., Molecular Principles of Fungal Pathogenesis. Emerg Infect Dis 2006, 12 (10), 1626-1627.
Chen, Y.; Chen, Z.; Guo, R.; Chen, N.; Lu, H.; Huang, S.; Wang, J.; Li, L., Correlation between gastrointestinal fungi and varying degrees of chronic hepatitis B virus infection.
Nelson, A.; De Soyza, A.; Bourke, S. J.; Perry, J. D.; Cummings, S. P., Assessment of sample handling practices on microbial activity in sputum samples from patients with cystic fibrosis. Letters in Applied Microbiology 2010, 51 (3), 272-277.
Kühbacher, T.; Ott, S. J.; Helwig, U.; Mimura, T.; Rizzello, F.; Kleessen, B.; Gionchetti, P.; Blaut, M.; Campieri, M.; Fölsch, U. R.; Kamm, M. A.; Schreiber, S., Bacterial and fungal microbiota in relation to probiotic therapy (VSL#3) in pouchitis. Gut 2006, 55 (6), 833-841.
Ott, S. J.; Kühbacher, T.; Musfeldt, M.; Rosenstiel, P.; Hellmig, S.; Rehman, A.; Drews, O.; Weichert, W.; Timmis, K. N.; Schreiber, S., Fungi and inflammatory bowel diseases: Alterations of composition and diversity. Scandinavian Journal of Gastroenterology 2008, 43 (7), 831-841.
Sellart-Altisent, M.; Torres-Rodriguez, J. M.; Gomez de Ana, S.; Alvarado-Ramirez, E., [Nasal fungal microbiota in allergic and healthy subjects]. Rev Iberoam Micol 2007, 24 (2), 125-
Scanlan, P. D.; Marchesi, R., Micro-eukaryotic diversity of the  human distal gut microbiota: qualitative assessment using culture-dependent and -independent analysis of faeces. The Isme Journal 2008, 2, 1183.
Iwen, P. C.; Hinrichs, S. H.; Rupp, M. E., Utilization of the internal transcribed spacer regions as molecular targets to detect and identify human fungal pathogens. Medical Mycology 2002, 40 (1), 87-109.
Schoch, C. L.; Seifert, K. A.; Huhndorf, S.; Robert, V.; Spouge, J. L.; Levesque, C. A.; Chen, W.; Fungal Barcoding, C.; Fungal Barcoding Consortium Author, L., Nuclear ribosomal internal transcribed spacer (ITS) region as a universal DNA barcode marker for Fungi. Proc Natl Acad Sci U S A 2012, 109 (16), 6241-6246.
Caporaso, J. G.; Kuczynski, J.; Stombaugh, J.; Bittinger, K.; Bushman, F. D.; Costello, E. K.; Fierer, N.; Peña, A. G.; Goodrich, J. K.; Gordon, J. I.; Huttley, G. A.; Kelley, S. T.; Knights, D.; Koenig, J. E.; Ley, R. E.; Lozupone, C. A.; McDonald, D.; Muegge, B. D.; Pirrung, M.; Reeder, J.; Sevinsky, J. R.; Turnbaugh, P. J.; Walters, W. A.; Widmann, J.; Yatsunenko, T.; Zaneveld, J.; Knight, R., QIIME allows analysis of high-throughput community sequencing data. Nat Methods 2010, 7 (5), 335-336.
Nagata, R.; Nagano, H.; Ogishima, D.; Nakamura, Y.; Hiruma, M.; Sugita, T., Transmission of the major skin microbiota, Malassezia, from mother to neonate. Pediatrics International 2012, 54 (3), 350-355.
Nerurkar, V.; Khan, S.; Kattungal, S.; Bhatia, S., Identifying Candida and other yeast-like fungi: utility of an identification algorithm in resource limited setting. J Clin Diagn Res 2014, 8 (12), DC01-DC4.
Khatib, R.; Riederer, K. M.; Ramanathan, J.; Baran Jr, J., Faecal fungal flora in healthy volunteers and inpatients. Mycoses 2001, 44 (5), 151-156.
de Repentigny, L.; Phaneuf, M.; Mathieu, L. G., Gastrointestinal colonization and systemic dissemination by Candida albicans and Candida tropicalis in intact and immunocompromised mice. Infect Immun 1992, 60 (11), 4907-4914.
Lagier, J. C.; Armougom, F.; Million, M.; Hugon, P.; Pagnier, I.; Robert, C.; Bittar, F.; Fournous, G.; Gimenez, G.; Maraninchi, M.; Trape, J. F.; Koonin, E. V.; La Scola, B.; Raoult, D., Microbial culturomics: paradigm shift in the human gut microbiome study. Clinical Microbiology and Infection 2012, 18 (12), 1185-1193.
Jiang, T. T.; Shao, T.-Y.; Ang, W. X. G.; Kinder, J. M.; Turner, L. H.; Pham, G.; Whitt, J.; Alenghat, T.; Way, S. S., Commensal Fungi Recapitulate the Protective Benefits of Intestinal Bacteria. Cell Host Microbe 2017, 22 (6), 809-816.e4.
Zhang, Z.; Li, J.; Zheng, W.; Zhao, G.; Zhang, H.; Wang, X.; Guo, Y.; Qin, C.; Shi, Y., Peripheral Lymphoid Volume Expansion and Maintenance Are Controlled by Gut Microbiota via RALDH+ Dendritic Cells. Immunity 2016, 44 (2), 330-342.
Zielinski, C. E.; Mele, F.; Aschenbrenner, D.; Jarrossay, D.; Ronchi, F.; Gattorno, M.; Monticelli, S.; Lanzavecchia, A.; Sallusto, F., Pathogen-induced human TH17 cells produce IFN- or IL-10 and are regulated by IL-1β. Nature 2012, 484, 514.
Gaitanis, G.; Magiatis, P.; Stathopoulou, K.; Bassukas, I. D.; Alexopoulos, E. C.; Velegraki, A.; Skaltsounis, A.-L., AhR Ligands, Malassezin, and Indolo[3,2-b]Carbazole are Selectively Produced by Malassezia furfur Strains Isolated from Seborrheic Dermatitis. Journal of Investigative Dermatology 2008, 128 (7), 1620-1625.
Magiatis, P.; Pappas, P.; Gaitanis, G.; Mexia, N.; Melliou, E.; Galanou, M.; Vlachos, C.; Stathopoulou, K.; Skaltsounis, A. L.; Marselos, M.; Velegraki, A.; Denison, M. S.; Bassukas, I. D., Malassezia Yeasts Produce a Collection of Exceptionally Potent Activators of the Ah (Dioxin) Receptor Detected in Diseased Human Skin. Journal of Investigative Dermatology 2013, 133 (8), 2023-2030.
Mexia, N.; Gaitanis, G.; Velegraki, A.; Soshilov, A.; Denison, M. S.; Magiatis, P., Pityriazepin and other potent AhR ligands isolated from Malassezia furfur yeast. Arch Biochem Biophys 2015, 571, 16-20.
Esser, C.; Rannug, A., The Aryl Hydrocarbon Receptor in Barrier Organ Physiology, Immunology, and Toxicology. Pharmacological Reviews 2015, 67 (2), 259-279.
Furue, M.; Takahara, M.; Nakahara, T.; Uchi, H., Role of AhR/ARNT system in skin homeostasis. Arch Dermatol Res 2014, 306 (9), 769-779.
Tsavkelova, E. A.; Botvinko, I. V.; Kudrin, V. S.; Oleskin, A. V., Detection of neurotransmitter amines in microorganisms with the use of high-performance liquid chromatography. Dokl Biochem 2000, 372 (1-6), 115-7.
Beck, J. M.; Young, V. B.; Huffnagle, G. B., The microbiome of the lung. Transl Res 2012, 160 (4), 258-266.
van der Velden, W. J. F. M.; Netea, M. G.; de Haan, A. F. J.; Huls, G. A.; Donnelly, J. P.; Blijlevens, N. M. A., Role of the Mycobiome in Human Acute Graft-versus-Host Disease. Biology of Blood and Marrow Transplantation 2013, 19 (2), 329-332.